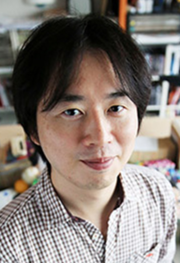 Masashi Kishimoto Profile
Born: November 8, 1974
Birthplace: Okayama, Japan
Nationality: Japanese
Occupation: Manga artist
Residence: Okayama Prefecture
Height: 170 cm
Weight: 57 kg
Masashi Kishimoto
Born on November 8, 1974, Masashi Kishimoto has marked his name in the world of manga with his incredible creative skills. His journey from being a manga reader to becoming a prominent manga artist is nothing short of inspiring.
His manga series, Naruto, has gained international fame, making Kishimoto a household name in the realm of manga and anime. This article brings you the detailed life journey, career, and works of Masashi Kishimoto.
Early Life
Masashi Kishimoto was born as the elder identical twin of Seishi Kishimoto in Okayama Prefecture, Japan. His childhood environment was filled with stories of war narrated by his grandfather, which significantly influenced his future works. His interest in drawing was evident from a young age, often sketching characters from the anime shows he watched, such as Dr. Slump's Arale and Doraemon's titular protagonist.
During his elementary school years, Kishimoto and his brother began watching the Kinnikuman and Dragon Ball anime. This was the period when Kishimoto started admiring Dragon Ball's original creator Akira Toriyama, whose work played a crucial role in shaping Kishimoto's career. Despite his growing interest in manga, Kishimoto found other interests in high school, particularly baseball and basketball. However, the poster of the animated film Akira reignited his fascination for manga, leading him to emulate the illustration style of the film's creator, Katsuhiro Otomo.
Career
Finding His Style
During his years at Kyushu Sangyo University, Kishimoto spent significant time exploring and refining his manga drawing skills. His initial attempt was to create a Chanbara manga for the Weekly Shōnen Jump magazine, which he admired. However, his early works were more related to seinen manga, aimed towards an adult demographic, rather than the shōnen manga intended for young readers.
This realization led Kishimoto on a quest to develop a style that would appeal to the Shōnen Jump audience. His breakthrough came when he started researching works from various anime series' character designers, particularly Tetsuya Nishio, the designer from the anime adaptation of the manga Ninku.
Early Works
Kishimoto's first successful manga pilot, Karakuri, earned him an honorable mention in Shueisha's monthly "Hop Step Award" in 1996. This recognition marked the beginning of his journey towards creating his most renowned work, Naruto. Although his initial attempts, including Michikusa and Asian Punk, were not successful, his one-shot version of Naruto, published in Akamaru Jump Summer in 1997, was well-received.
The Rise of Naruto
Naruto made its debut in Weekly Shōnen Jump in September 1999 and soon became a sensation. The series continued for more than 15 years and concluded in November 2014. With a total of 700 chapters collected in 72 volumes, Naruto has sold more than 300 million copies worldwide. It was not only appreciated by readers but also recognized by the Agency for Cultural Affairs, which awarded Kishimoto the "Rookie of the Year" for the series.
The Success of Naruto
Adaptations and Influences
The success of Naruto extended beyond the manga series. It was adapted into two successful anime series, Naruto and Naruto Shippuden, and numerous films and video games. Kishimoto personally supervised the two canonical anime films, The Last: Naruto the Movie and Boruto: Naruto the Movie. Other than the Naruto manga, Kishimoto also wrote several one-shot stories.
Kishimoto's work was significantly influenced by his favorite artists and his personal experiences. He cited Akira Toriyama and Katsuhiro Otomo as his main influences. The character Goku from Toriyama's Dragon Ball series played a significant role in developing Naruto Uzumaki's energetic and mischievous personality. Kishimoto's personal life also influenced his storytelling. For instance, when Kishimoto became a father, he wanted Naruto to meet his parents, drawing from his own experiences.
Other Works
While Naruto was still in serialization, Kishimoto worked on several other projects. He produced a one-shot baseball manga, Bench, as part of Jump's "Top of the Super Legend" project. He also published a one-shot version of his long-postponed mafia manga, Mario, in Jump Square. Many of Kishimoto's one-shots, including Mario, Bench, and the original Naruto pilot, made their English-language debut in issues of the Weekly Shonen Jump digital magazine.
After Naruto
After Naruto's conclusion, Kishimoto became involved in the Start of a New Era Project, commemorating the manga's conclusion and 15th anniversary. He authored a spin-off miniseries, Naruto: The Seventh Hokage and the Scarlet Spring, which ran from April to July 2015. He also illustrated several light novels set during the same time period as The Last.
Works
Manga
Kishimoto's works in the manga industry are not limited to Naruto. Some of his other notable works include Karakuri, Bench, and Mario. He also supervised the monthly Boruto: Naruto Next Generations manga series, which began in Spring 2016. Another significant work of Kishimoto is Samurai 8: The Tale of Hachimaru, a science fiction adventure series that debuted in Weekly Shōnen Jump in May 2019.
Animated Films and Video Games
Kishimoto's work extended beyond manga to animated films and video games. He was responsible for the story planning and original character designs for the ninth Naruto film, Road to Ninja: Naruto the Movie. He also supervised the film The Last: Naruto the Movie, which acted as a bridge connecting the series' conclusion and epilogue. In the realm of video games, Kishimoto redesigned the new character, Lars Alexandersson, for Tekken 6 and was responsible for Mecha Naruto in Naruto Shippuden: Ultimate Ninja Storm Revolution.
Personal Life
Kishimoto married in 2003 but couldn't take a honeymoon until 2015 due to his busy schedule with Naruto. The couple has one son. His twin brother, Seishi Kishimoto, is also a manga artist, known for his works 666 Satan and Blazer Drive.
Influences and Style
Kishimoto's style reflects the influence of many renowned manga artists and filmmakers. He was heavily influenced by Akira Toriyama's Dragon Ball series and Katsuhiro Otomo's film Akira. He also admired the works of Yoshihiro Togashi, Takeshi Kitano, Quentin Tarantino, and Michael Bay. His drawing process involves a five-step process: concept and rough sketch, drafting, inking, shading, and coloring. Despite the similarities in their styles, he and his brother Seishi developed their styles independently, influenced by many of the same elements.
In his journey as a manga artist, Masashi Kishimoto has created a unique style that appeals to a broad audience. His inspiring journey from a manga reader to a renowned manga artist encapsulates his passion, dedication, and creative brilliance. His works, especially Naruto, have left an indelible mark on the world of manga and continue to inspire aspiring manga artists worldwide.